Objectives
The objectives of this event are:
Cultivate self-observation capacity through mindfulness meditation / bodywork
Heighten the path of development for 1-4-7 through video screening and panel interview
Build a community that support each other's growth and development through learning Enneagram
Program Details
Date: 21 Jun, Tuesday
Time: 7.00pm – 9.30pm
Fees: FOC
Venue: To be informed through confirmation email
Facilitator: Judy Tan, A Certified Enneagram Teacher in Narrative Tradition.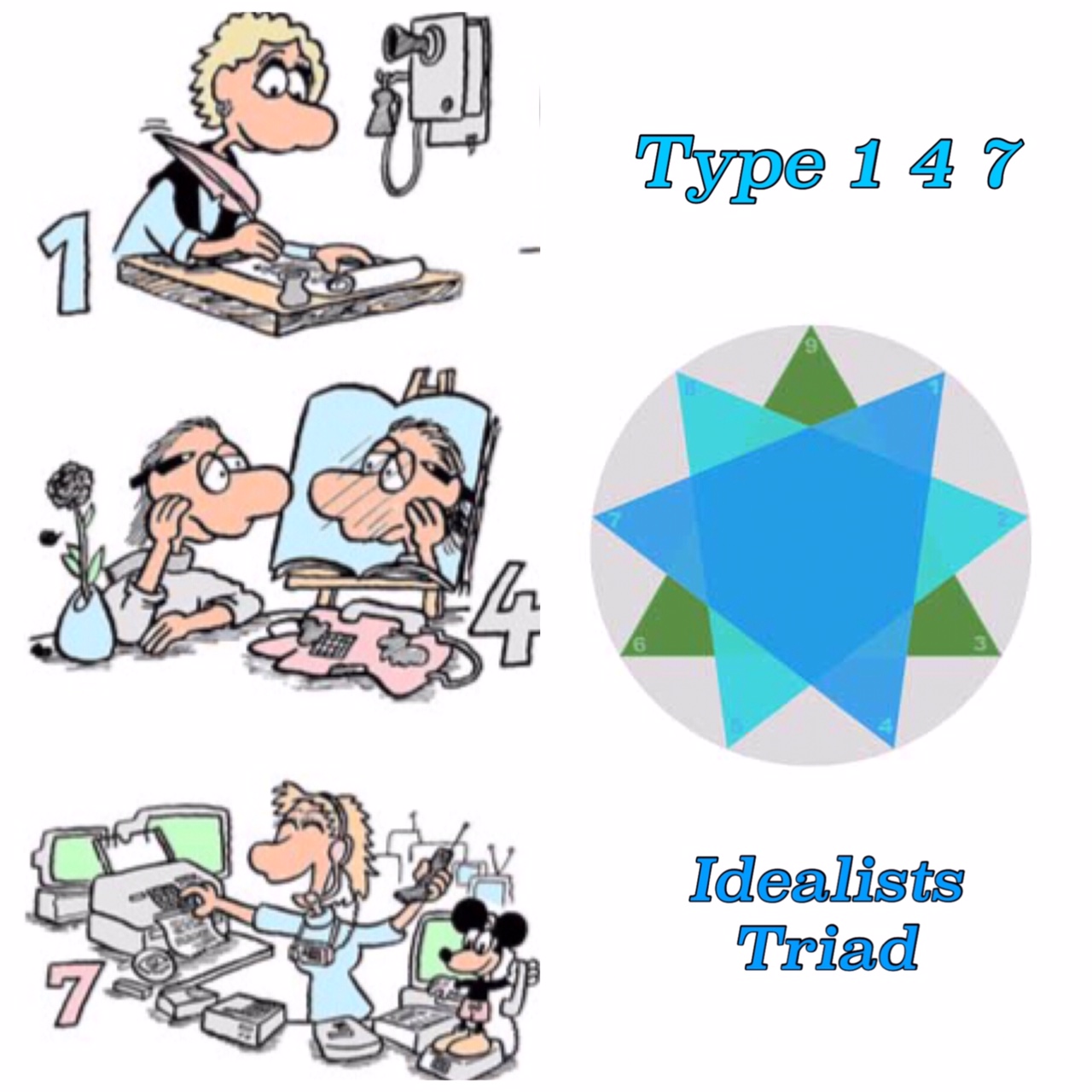 The Idealists Triad 
Types 1-4-7 hold an idealistic view of the world and feel frustrated when life fails to reach the idealized view.
Type Ones

Seek the perfect world according to their internal standards of the way things ought to be and are frustrated that this doesn't happen.
Don't appreciate the variations and differences possible in life and focusing on making things right.

Type Fours

Seek the ultimate ideal world in which nothing of importance or substance is missing and are frustrated and disappointed that this rarely happens.
Don't appreciate the wholeness in all there is by focusing on what is missing.

Type Sevens

Seek an ideal, positive world that is free of suffering and pain, and seek something new and positive when frustration occurs.
Don't appreciate all of life in the present moment and focusing on the future.
Agenda
7.00pm-7.20pm Registration & Warm up activities
7.20pm-8.00pm Video Screening of 1-4-7
8.00pm-8.30om Bodywork by Ched Lee
8.30pm-9.30pm Panel Interview of 1 4 7 focuses on path of development and Q&A