Objectives
The objectives of this event are:
Cultivate self-observation capacity through mindfulness meditation / body work
Heighten the path of development for 3-6-9 through video screening and panel interview
Build a community that support each other's growth and development through learning Enneagram
Program Details
Date: 23 Mar, Wednesday
Time: 7.00pm – 9.30pm
Fees: FOC
Venue: To be informed through confirmation email
Facilitator: Alice Yuen, An Intern for Enneagram Teacher in Narrative Tradition.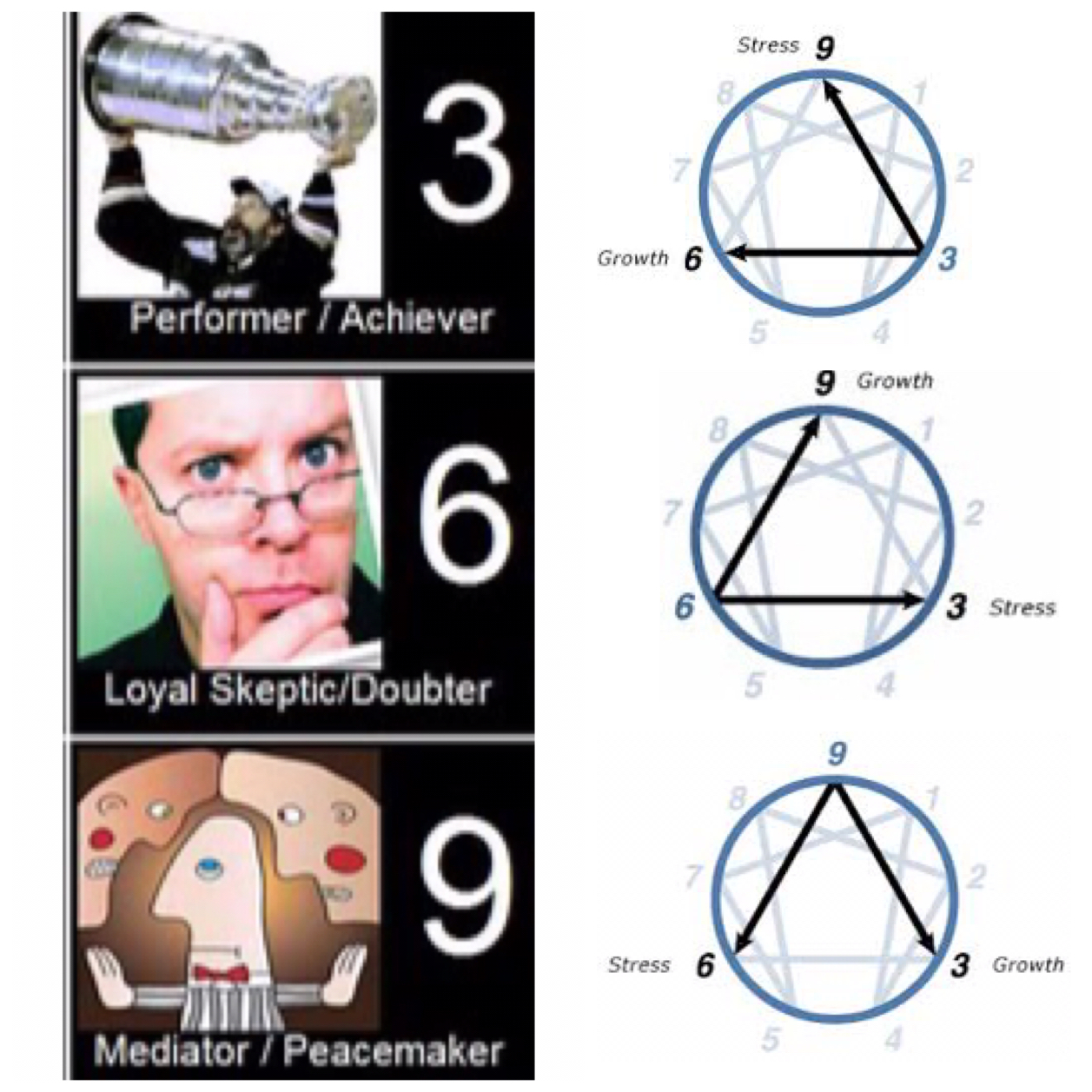 Flow of 3 6 9
flow of 3 6 9: explain the dynamic movement of 3 6 9 towards and away from the two connected points.
"stressed point": when under stress, we may become defended and defensive, and may experience feelings and patterns of the other point. For example, a stressed out Nine may act out like a Six, a stressed out Six may act out like a Three, and a stressed out Three may act out like a Nine.  Though usually a negative experience, our stressed point can be a resource for us.
"heart point": when feeling safe and secure, we move closer to our deepest self. This may happen in a close relationship or when we are engaged in deep personal growth and our type structure relaxes. For example, an integrating Nine will go to Three, an integrating Three will go to Six, and an integrating Six will go to Nine. Though usually a positive experience, we may encounter new challenges at this point.
Agenda
7.00pm-7.20pm Registration & Warm up activities
7.20pm-8.00pm Screening video on Path of Development for 3-6-9
8.00pm-8.30om Mindfulness Meditation / Body Work
8.30pm-9.30pm Panel Interview focuses on path of development and Q&A