Objectives
The objectives of setting up the Enneagram Learning Community are:
To bring awareness and usage of Enneagram to more people in Singapore
To provide people with a support structure for continued learning and self development
To learn from each other's direct experiences so as to deepen and enhance our Enneagram studies and knowledge
Program Details
Date: 1 Nov 2016, Tuesday
Time: 7.30pm – 9.30pm (Registration starts at 7.00pm and the event will start at 7.30pm sharp)
Fees: FOC
Venue: To be informed through confirmation email
Facilitator: Sim Guan Chua, An Intern for Enneagram Teacher in Narrative Tradition.
Agenda
A short teaching of Type 4
Panel Interview
Q&A with Panellist
Breakout group discussion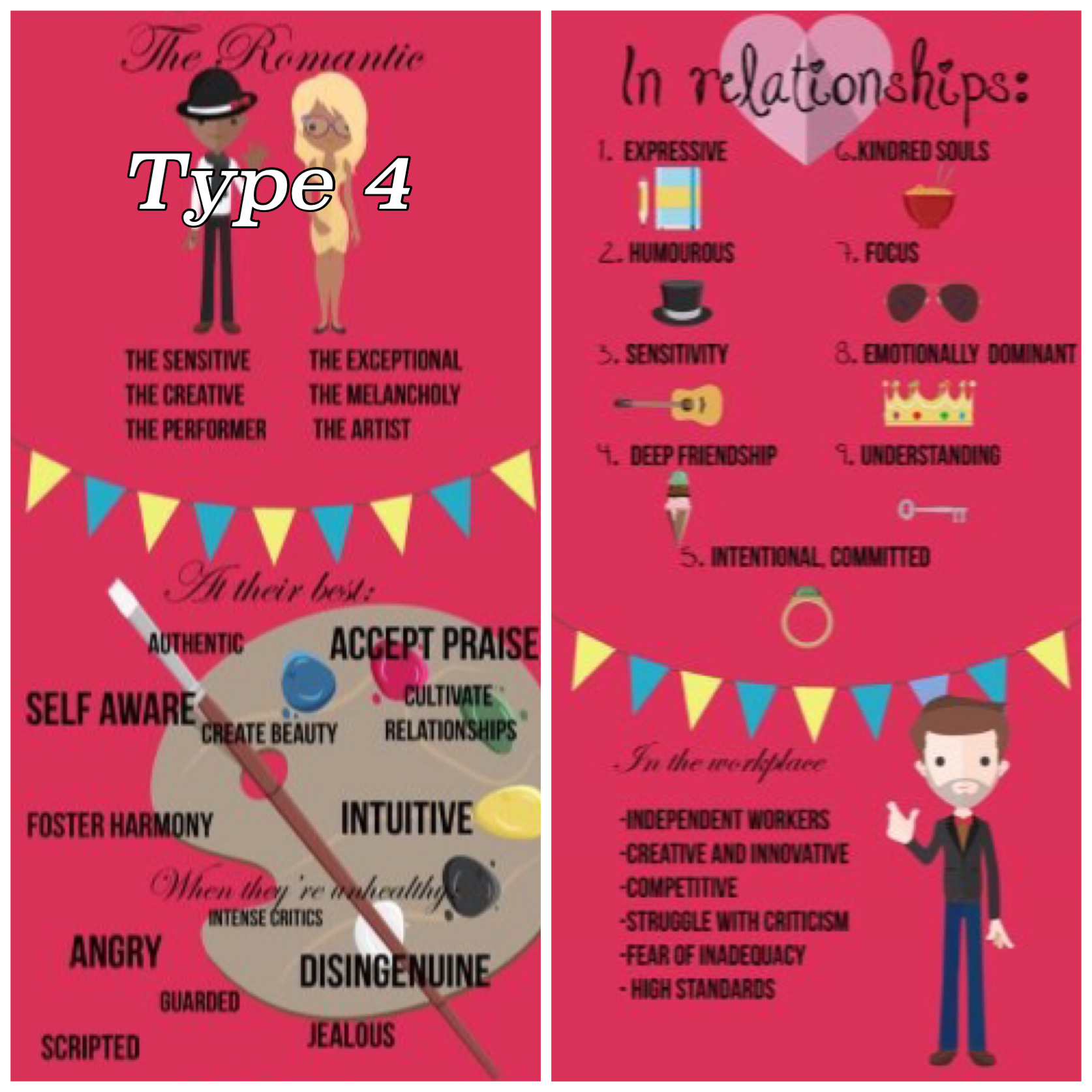 An Enneagram Type 4 Exemplar
Approach
Short teaching in the beginning, about 5-10 minutes
Follow by panel interview, about 40 to 50 minutes
Q&A with panellists, about 10-15 minutes
Breakout group discussion (45min)
Panel interview will be facilitated by a certified Enneagram Teacher or an intern who is going through the certification process. It is an experiential way of learning Enneagram for both the panelists and the audience. Panellists will be asked about their focus of attention, behavioural patterns and emotional habits; their strengths and challenges in relationships, their path of growth and development, and how others can support them.
During the Q&A with panellists, it is good opportunity for the audience to ask panellist relevant questions about issues they have with someone of that type in their life. Sometimes, a new understanding or perspective can be gained simply through listening to the panellist's sharing.
More detailed info about Panel Interview, its benefits, process and confidentiality.