Objectives
The objectives of the special panel event for the Enneagram Learning Community (ELC) are:
To have all 9 Enneagram Types sharing "How Enneagram has impacted a specific perspective in their life" (as shown in the picture below) to celebrate the setting up of ELC and completion of all the type's panel interviews in 2015.
To provide members opportunities to know each other better through activities and foods.
To build a community that members have a sense of belonging, meaning and connection in learning the Enneagram.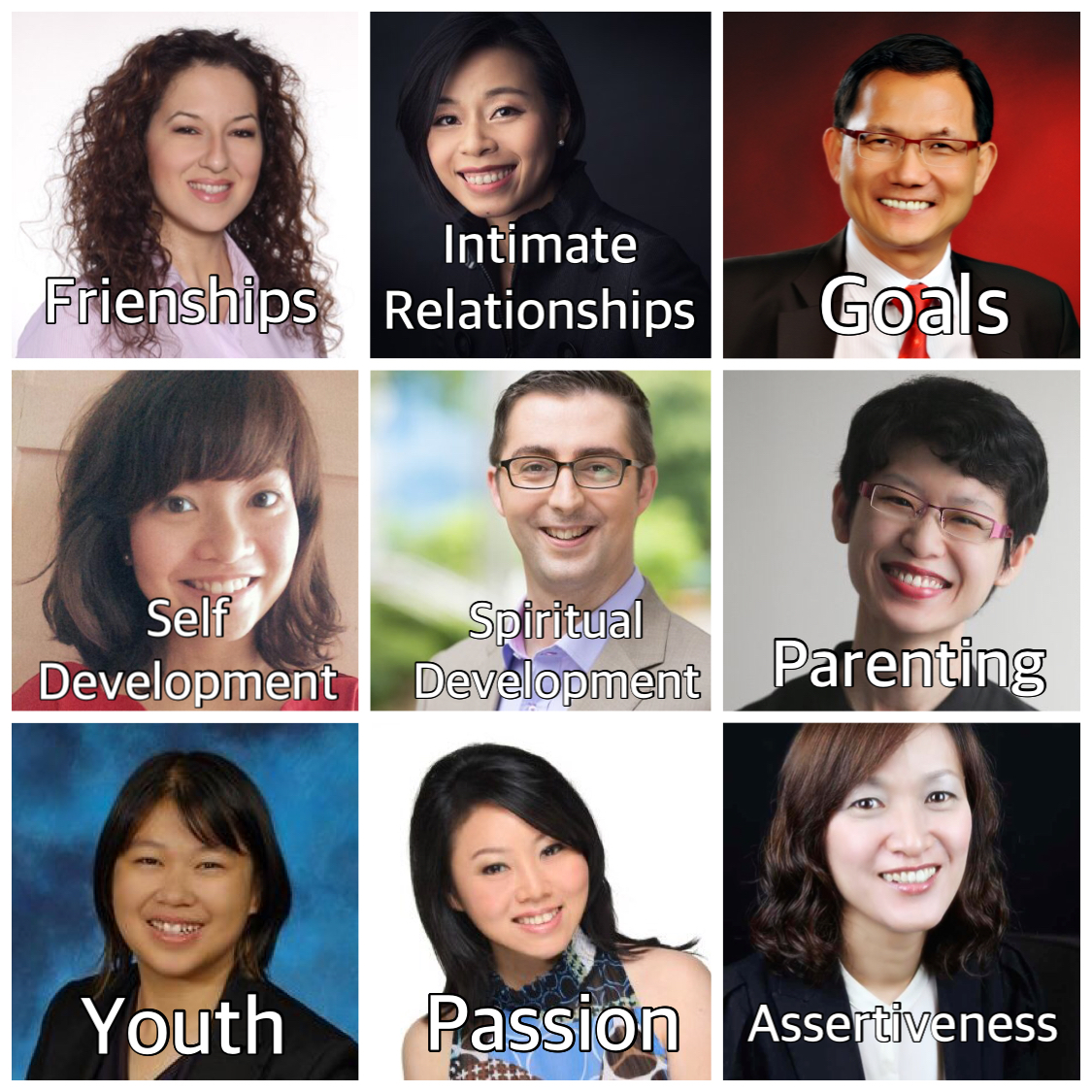 Event Details
Date: 24 Feb 2016, Wednesday
Time: 7.00pm-10.00pm
Fees: FOC
Venue: Inform thru email
Agenda:
Food and Networking (Start at 7pm sharp)
Warming Up Activity, facilitated by Tan Swee Heng
Special Panel: Sharing by all nine Enneagram Types and Q&A, facilitated by Judy Tan
Closing
Food and Networking – Pot Luck Style
As usual, this ELC Special Panel Event is FREE and hence we need participants to bring along some food to share with others. Once you have registered for the event, you will be added to a whatsapp chat group that is created to coordinate for the food contribution. It's not an obligation for everyone to bring food along because we don't want to have too much food than we can consume. So if you're bringing food, please indicate your portion of food is for how many people.
Warming up Activities
Simple warm up activities will be facilitated for us getting to know each other better.
Special Panel: Sharing by all nine Enneagram Types & Q&A
To celebrate the completion of all the 9 Enneagram Type's Panel Interviews in 2015, we have invited all the 9 Enneagram Types to share with us How Enneagram has impacted in a specific perspective of their life?
All participants will be seated in a big circle according to their type with all the 9 panellists. Each panellist will share his/her perspective within 5 minutes follow by a 5-min Q&A or comments.
Closing
Each participant will share his/her learning or takeaway from this event.
For Who
All are welcome. Please help to invite people who are interested to learn more about Enneagram and keen to find out more about the Enneagram Learning Community.