Date: Sep 29- Oct 4 2018, Sat-Thurs
Time: 8.30 am – 6.00pm
Fees: S$2,600 (20% Discount before 31 Mar 2018 Coupon code: 20%special)
Venue: To be determined
ICF Approved Coaching Credits: 43.5 CCEU ( 24.75 Core Competencies, 18.75 Resource Development, US$50 Payable to ESNT)
Trainer: Peter O'Hanrahan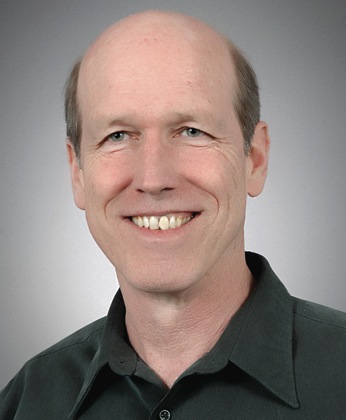 Peter O'Hanrahan is a leading enneagram teacher and trainer worldwide. Since 1981 he has presented the enneagram to a wide variety of groups, including corporations, non-profits, university staffs, small businesses, churches and professional associations. He regularly teaches workshops in the US, Europe, South Africa and China. He is an associate of EnneagramWorldwide.com and the Enneagram Professional Training Program with David Daniels, MD and Helen Palmer® and in the past 10 years has helped train 500 enneagram professionals from the fields of business, psychology and religion. For more information please visit: EnneagramWork.com and EnneagramWorldwide.com.
"Enneagram is a system, a technology that carries so much valuable wisdom about human beings. It is the most effective personal and professional development system that is available in the planet earth today."
~Peter O'Hanrahan
Program Details
The Enneagram Intensive offers a full examination of the nine distinct type structures, with attention to the spiritual and somatic aspects of each type. Another key element of the training is how the types show up in relationships.
This program can serve as a stand-alone workshop or forms part of the Enneagram Professional Training Program (EPTP) which was founded in 1988 by Helen Palmer and David Daniels, M.D. (Emeritus Professor of Psychiatry, Stanford University), to train and qualify Enneagram teachers in the Narrative Tradition all around the world.
Whether you are new to the Enneagram or a long-time student, you are welcome to take the Enneagram Intensive either as a stand-alone workshop or with an interest in continuing toward Teacher Certification.
The first three days include the basic proposition (psychology), the basics of self-reflection (spirituality), and body awareness (somatic). The last three days are devoted to your path of self-development. You will learn the defence systems for each Enneagram type and how to work with your own patterns of reactivity.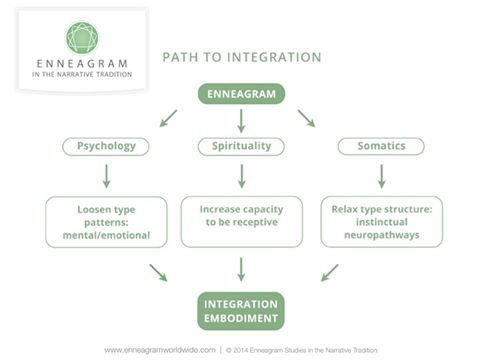 Approach
The Enneagram Intensive allows a holistic and experiential learning experience not only in the mind but also in the heart and in the body. Even people who know the enneagram well find value in participating, learning from hearing the panels, being on the panels, sharing their story and their path of growth.
The program includes type panels, 12 powerful guided meditations pre-recorded by Helen Palmer, short didactics, self-observation and movement practices, small-group exercises and discussions. We will explore:
Strengths and challenges for each personality type
Emotional and psychological defences
Core relationship themes
The work of integrating personality and essence
How the Enneagram supports our path of personal and professional development
You will hear two complete rounds of panels with the nine personality types and participate on the panels of your type.
Benefits
This 6-day intensive program offers a deep, transformative experience of the Enneagram, focusing on the integration of psychology, spirituality and somatic, which gives people the deepest learning experience about the enneagram for their own personal development, as well as their professional development.
Something powerful can happen in six days of panel work, bodywork, and guided meditations. This is because with the guidance of a skilful and experienced facilitator like Peter O'Hanrahan, people learn to go inside themselves and work on their type structure. As a result, the group often goes very deep together, where change and healing occur.
Comments of Program by Participants
Who should attend?
Anyone wishes to gain self knowledge:

Working with the Enneagram helps to integrate all three centres of intelligence – mind, heart and body – and brings more self-acceptance, enhances spiritual development and improves relationships.

Anyone wishes to improve the quality of their life and relationships:

The Enneagram allows you to look deeply within yourself and to create healthier relationships with your partner, family members, friends, clients and co-workers.

Therapists, coaches, counsellors, psychologists:

The Enneagram provides accurate type-specific understanding of the relationship between psychological issues, spiritual qualities and somatic patterns. Applying the Enneagram helps to 
enhance your therapy or coaching practice.

Professionals in the workplace:

Corporations and businesses around the world using the Enneagram as a breakthrough approach for leadership development, team building, communication skills and emotional intelligence.

Anyone aspires to be a certified Enneagram teacher:

The core program lays the groundwork for becoming proficient as an Enneagram Narrative Teacher.