Date: Oct 5-7 2018, Fri-Sun
Time: 8.30 am – 6.00pm
Fees: S$1300 (20% Discount before 31 Mar 2018 Coupon code: 20%special)
Venue: To be determined
ICF Approved Coaching Credits: 20.5 CCEU ( 11.75 Core Competencies, 8.75 Resource Development, US$50 Payable to ESNT)
Trainer: Peter O'Hanrahan
Registration: To be announced soon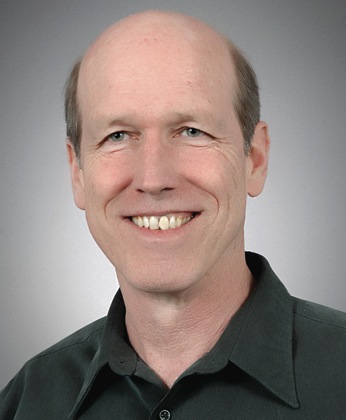 Peter O'Hanrahan is a leading enneagram teacher and trainer worldwide. Since 1981 he has presented the enneagram to a wide variety of groups, including corporations, non-profits, university staffs, small businesses, churches and professional associations. He regularly teaches workshops in the US, Europe, South Africa and China. He is an associate of EnneagramWorldwide.com and the Enneagram Professional Training Program with David Daniels, MD and Helen Palmer® and in the past 10 years has helped train 500 enneagram professionals from the fields of business, psychology and religion. For more information please visit: EnneagramWork.com and EnneagramWorldwide.com.
Program Details
The 3-day Typing Process is part of the Enneagram Teacher Certification Program in the Narrative Tradition. If you are aspired to be a certified teacher in the Narrative Tradition, this program is a MUST.
If you are interested to use the Enneagram for your professional work as a coach or counsellor, this experiential training teaches you how to assist others in determining their Enneagram type. The training will focus on the many aspects of the typing interview process and provides a hands-on approach to let you practise the interviewing skills you learnt from the class on someone you never meet before.

Approach
The Typing Process is an intense and rigorous learning through presentation and discussion, demonstration, conducting short type panels, working in small group to formulate questions and practising interviewing skills with real interview subject.
Participants will learn to:
Identify the type bias and how it can influence the typing process
Identify the key words, phrases and concepts associated with each type
Formulate questions that express the key words, phrases and concepts of each type
Develop a comprehensive strategy or protocol for typing interviews
Use key questions to make the distinction between look-alike types
Validate tentative conclusions about an interviewee's type by checking the wings, stress and security types, and giving a synopsis
Identify the non-verbal cues associated with each type
Conduct typing interview and short panel
Benefits
Step-by-step you will learn how to conduct typing interviews to assist newcomers to the Enneagram in determining their type.
Comments of Program by Course Participants
Who should attend?
Anyone wishes to gain self knowledge:

Working with the Enneagram helps to integrate all three centres of intelligence – mind, heart and body – and brings more self-acceptance, enhances spiritual development and improves relationships.

Anyone wishes to improve the quality of their life and relationships:

The Enneagram allows you to look deeply within yourself and to create healthier relationships with your partner, family members, friends, clients and co-workers.

Therapists, coaches, counsellors, psychologists:

The Enneagram provides accurate type-specific understanding of the relationship between psychological issues, spiritual qualities and somatic patterns. Applying the Enneagram helps to 
enhance your therapy or coaching practice.

Professionals in the workplace:

Corporations and businesses around the world using the Enneagram as a breakthrough approach for leadership development, team building, communication skills and emotional intelligence.

Anyone aspires to be a certified Enneagram teacher:

The core program lays the groundwork for becoming proficient as an Enneagram Narrative Teacher.